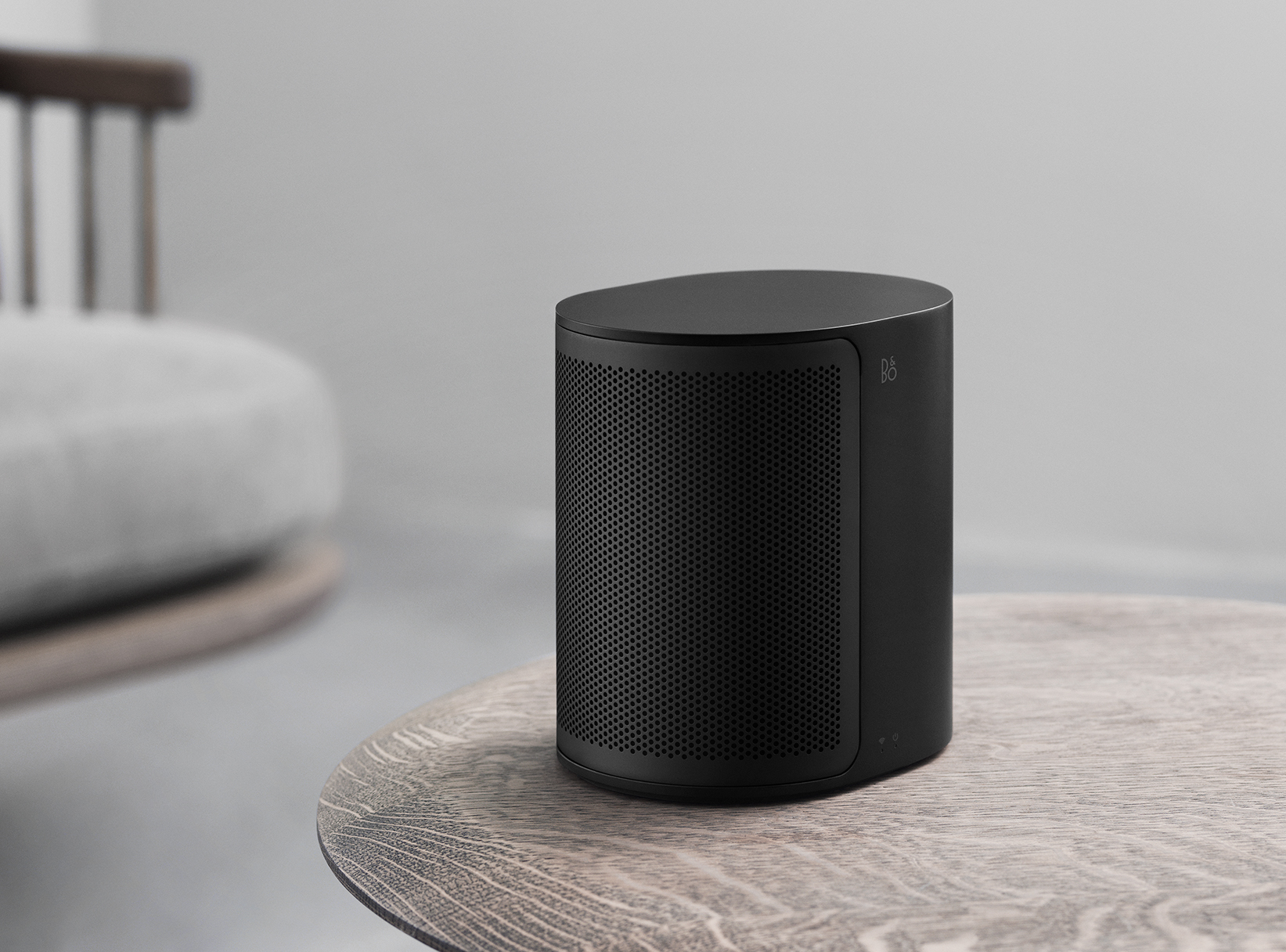 BeoPlay M3
Flexible, compact and powerful, wireless speaker.
Powerful Sound Dispersion.
Designed to fill any small to medium room with rich and authentic Bang & Olufsen Signature Sound, M3 delivers sound quality that's further enhanced by the finely engineered position of the woofer and a sculptured disperser. This way an even and perfectly distributed ambient sound is guaranteed.
Let Music Flow.
Change the spaces in your home with a finely tuned sound experience by connecting one or more multiroom enabled speakers together. Beoplay A9, A6, M5 and M3 all support Chromecast built-in and Beolink Multiroom technologies or you can connect via Bluetooth or Apple Airplay.
Fit Your Interior.
There are multiple options to match the simple silhouette of M3 to fit your interior style, with exchangeable covers in wool fabric or pearl blasted and anodized aluminium. The fabric covers are made by renowned Danish textile company Kvadrat.
Make It Match Your Taste.
For easy personalization use Beoplay App to customize all your favourite features and get the music underway. Customize the sound profile to match your own personal taste using ToneTouch control, Beoplay App's easy to use equalizer.
Enhance Sound And Design.
Hand crafted materials have been used for M3 to maximize the quality of it's sound and design. Blended lamb's wool or pearl blasted, anodized aluminium have been used in the manufacture of its front covers. A soft shore polymer base adds stability to the speaker and improves bass performance.