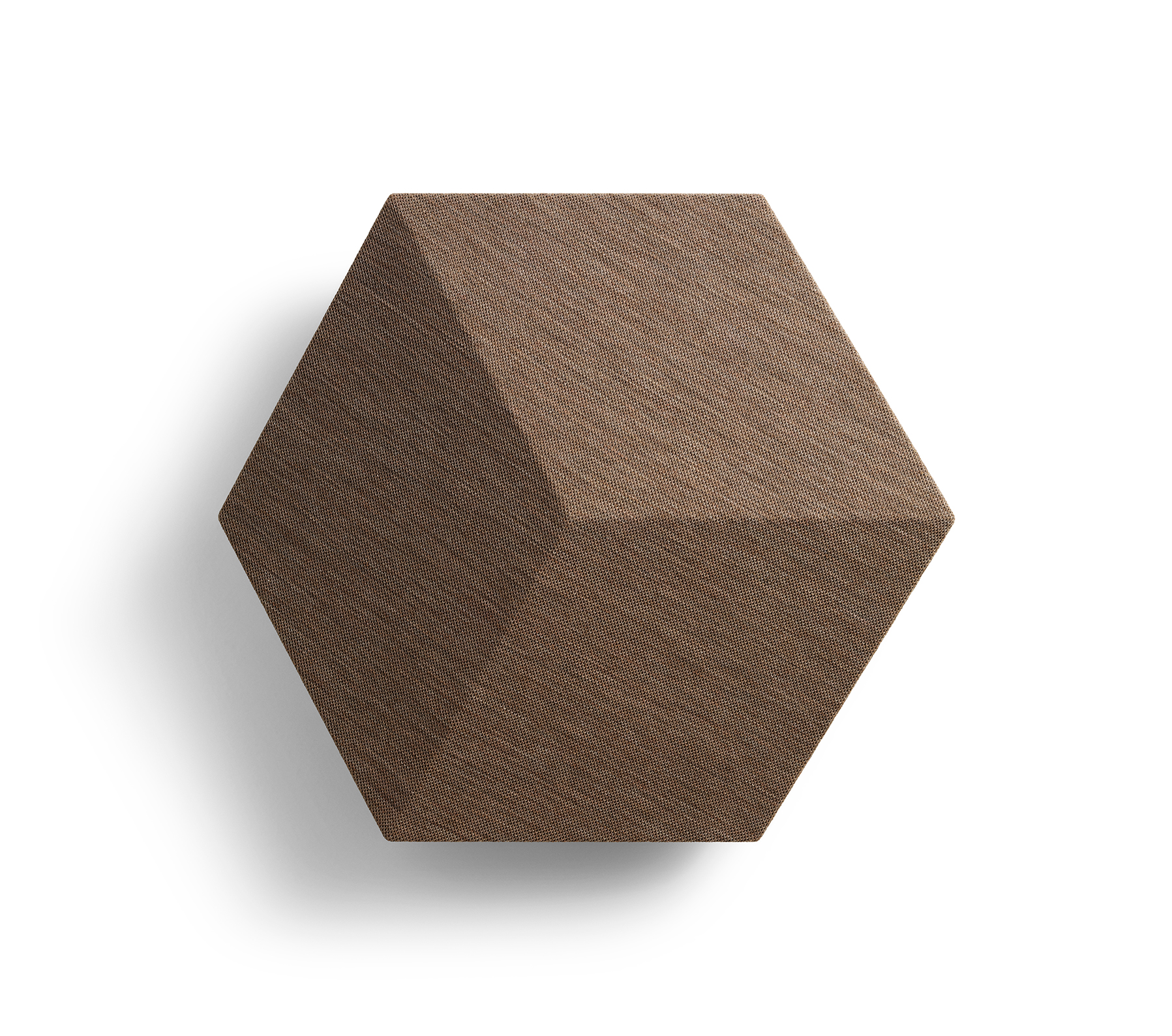 BeoSound Shape is a wall-mounted wireless speaker system for design conscious music lovers – delivering immersive sound staging, a customizable design and integrated noise dampers for improved room acoustics.
CUSTOM DESIGN - Kitchen? Executive boardroom? Public restaurant? With the vast colour choices and modular design concept, BeoSound Shape can be customised to match and elevate any living space.
ROOM ACOUSTICS - Poor indoor acoustics makes even the most beautiful room unpleasant to be in. Relieve the problem by integrating acoustic damper tiles when you design your own BeoSound Shape.
A BAND ON THE WALL - Prepare for an innovative and social music experience that brings 'the band' right into your room. BeoSound Shape cleverly utilizes a setup with multiple speakers to deliver a concert-like perception of singer and instruments.
ALL-IN-ONE SPEAKER SYSTEM - BeoSound Shape is more than just a speaker. It is a complete wireless speaker system that can boast as many as 44 individual speakers, and play digital music in rich and detailed high-res audio quality.
CONNECTIVITY - At the heart of the system is our new BeoSound Core connectivity hub that lets you stream music directly from your phone or tablet via Chromecast built-in, Apple AirPlay and Bluetooth.
MULTIROOM - BeoSound Shape is a part of our Multiroom Collection – a product range that lets you connect multiple wireless speakers throughout your home and unite them in one Multiroom audio system.